Protecting Your Future: Why Disability Insurance Matters
LIFE IS FULL OF UNCERTAINTIES. IN AN INSTANT, AN UNFORESEEN EVENT COULD TURN OUR WORLD UPSIDE DOWN, LEAVING US UNABLE TO WORK AND EARN A LIVING.
When we least expect it, an accident or illness can change everything in the blink of an eye. In times like these, disability insurance becomes our lifeline, providing financial support when we need it the most. Let's talk about why disability insurance is critical for securing your future and how you can get covered through Coyle Kiley Insurance Agency. 
5 REASONS DISABILITY INSURANCE IS IMPORTANT
1. Protecting Your Income
Disability insurance provides income protection to those who suffer an injury or illness that prevents them from working. If you're unable to work due to disability, disability insurance replaces a portion of your lost income. This type of insurance ensures that you can pay your bills, maintain your lifestyle and cover your everyday expenses. 
Disability insurance covers the gap between what you can earn and what you need to maintain your living standard. Social security disability benefits or workers' compensation may not be enough to make ends meet in the case of long-term disability.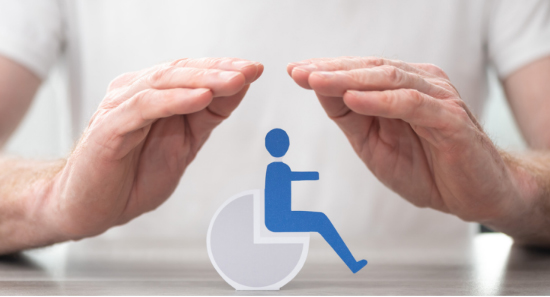 Disability insurance policies vary widely in terms of the conditions they cover and the benefits they provide. Most policies have a waiting period before benefits kick in – generally ranging from 90 days to a year. The length of time you want to receive benefits, the benefit amount, the elimination period, and the definition of disability are factors to consider when choosing a policy that works best for you. Our licensed and knowledgeable team will help guide you in understanding the various options and the appropriate coverage for you. 
4. Group Disability Insurance
Employers seeking to provide financial security to employees in times of disability can provide group disability insurance. This type of insurance helps protect employees and is affordable. Coyle Kiley Insurance Agency can help you set up a group disability insurance plan that meets the needs of your business and are compliant to state and federal requirements. 
5. Personal Disability Insurance
Self-employed individuals or sole proprietors should also consider personal disability insurance to protect their income. The peace of mind it provides is priceless. Coyle Kiley Insurance Agency can connect you with an insurance quote from reputable insurance providers, ensuring that you have quick access to disability insurance coverage that works for you.
Life is unpredictable, and we never know what the future holds. However, we can take steps today to ensure that we are prepared for any eventualities. Disability insurance provides peace of mind to safeguard your income and ensures that your future is secure. At Coyle Kiley Insurance Agency, we're committed to helping you find coverage that works best for you. Contact us to learn more about our services and how we can help you protect your future.