Risk Transfer For Business
THE INS AND OUTS OF RISK TRANSFER FOR BUSINESSES:
RISK TRANSFER PLAYS A CRUCIAL ROLE IN SAFEGUARDING BUSINESS ASSETS BY REALLOCATING POTENTIAL FINANCIAL BURDENS AMONG MULTIPLE PARTIES, THEREBY ALLOWING ORGANIZATIONS TO STRATEGICALLY MANAGE AND MITIGATE UNCERTAINTIES.
Business operations are inherently risky, and the uncertainty of the future can cause significant financial losses. To mitigate these risks, businesses need to establish a risk management plan, which involves identifying, assessing, controlling, and transferring risks. In this blog post, we will focus on risk transfer and explore the different ways businesses can transfer their risks. 
An insurance policy is the most common way risk transfer is achieved. Contractors like snow and ice removal companies, for example, should carry general liability insurance, workers' compensation coverage, and automobile insurance with proper limits of coverage.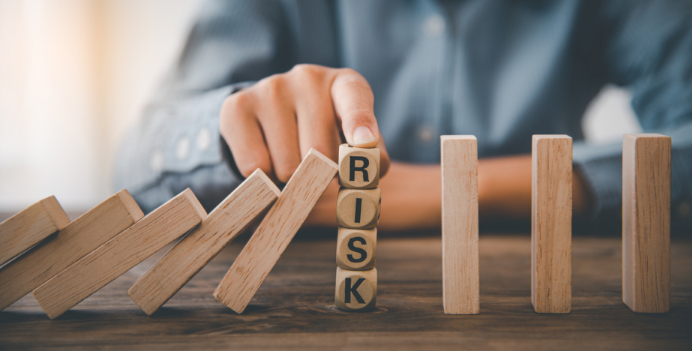 The insurance company assumes the defined risks for the policyholder in exchange for a fee, or insurance premium, and will cover the costs for worker injuries and property damage. This allows businesses to transfer the risk of loss to the insurance company, thus protecting their assets and minimizing financial damages. 
Aside from insurance policies, businesses can also transfer risk through contractual agreements. In this case, the risk is transferred to another party, usually a subcontractor or supplier, through the use of contractual indemnification clauses. These contractual clauses state that the subcontractor or supplier will be responsible for any damages or losses that occur during the performance of their services. By including these clauses in their contracts, businesses can transfer the liability and financial risk to the subcontractor or supplier. 
WARRANTY & GUARANTEE PROGRAMS
Another way businesses can transfer their risks is through the use of warranty and guarantee programs. These programs can be offered to customers or clients and provide them with financial protection in case the products or services provided do not meet their expectations. By offering these programs, businesses can transfer the risk of loss to the customer or client and protect themselves from financial losses resulting from dissatisfaction. 
Risk transfer is an essential component of any risk management plan. Businesses need to understand the different ways they can transfer their risks, including insurance policies, warranty and guarantee programs, and contractual agreements. By utilizing these risk transfer methods, businesses can better protect their assets from potential losses and continue to operate successfully in an ever-changing business landscape. As a business owner, it is important to carefully consider the different risk transfer options available and implement the approach that is most suitable for your business.
At CoyleKiley Insurance, we understand the importance of proper risk transfer, and we are here to help your business navigate this complex process. Our team of experienced insurance professionals can offer expert guidance and support in reviewing agreements with subcontractors and vendors to ensure that your insurance coverage aligns with your risk transfer needs.